Rick Leventhal:  "I'm Lucky To Be Alive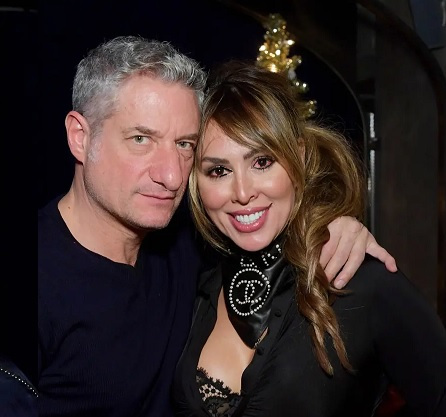 Former Faux News weekend storm chaser, Rick Leventhal, feels "lucky to be alive" after surviving a car crash. "So lucky to be alive & grateful for the well wishes & care I'm getting. 4 broken ribs, fractured bone right foot, wounded pride," the Leventhal, 63, captioned an Instagram post shared Tuesday night. In an accompanying video posted from his near death bed, Leventhal elaborated on the terrifying incident.  "I hydroplaned heading east on 410, about 40 minutes outside pf Palm Desert, just straight away hit what felt like a patch of ice," he said, acknowledging Southern California's recent bout of heavy rain. "It was just water or whatever."
Leventhal continues, "So lucky to be alive ... roads were slick, lost control, slammed into the wall hard. Started spitting around across lanes of traffic and slammed right into the back of a tractor trailer, ripped the front end of a Mercedes off and smashed a windshield."
The drama queen former newsman went on to say that one of his vehicle's windows "busted" and "both airbags" deployed. "I think I might've broke my ribs from the airbag," he said, noting that a trucker helped him out.
RHONY star, Ramona Singer, introduced Rick to fired Real Housewives of Orange County" star, Kelly Dodd, back in 2019, and the couple were married the following year.  Together, the RINOS started a podcast called "Rick and Kelly Unmasked", and they have a You Tube channel called "The Daily Smash" as well. 
Despite his injuries, Leventhal insists that he is fine, adding that it could have been much worse." However, determined to milk it for everything it's worth, the doctors want to keep him in the hospital for a little bit longer. Dodd, 48, asked fans for prayers in a post of her own.  "There will be no smash tomorrow on @youtube the rick and kelly show. My husband got in a horrible car accident," she captioned photos of the wreck. "He is in the ER.. please say prayers for @rickleventhal."  They have both asked fans to pray for Leventhal as he recuperates.
A portion of Dodd's Bravo family sent well wishes for Leventhal in her comments section.  "Oh no! Thank God he is ok," her former "RHOC" castmate Vicki Gunvalson wrote. "Praying for a speedy recovery."  "Real Housewives of New Jersey" star Margaret Josephs wrote added, "So frightening sending prayers 🙏🙏🙏❤️." 
No word yet on whether Leventhal was driving under the influence.  Speaking of "under the influence", Kelly then jumped on social media to post a picture of the wreckage.