Another Season of Crystal Bawling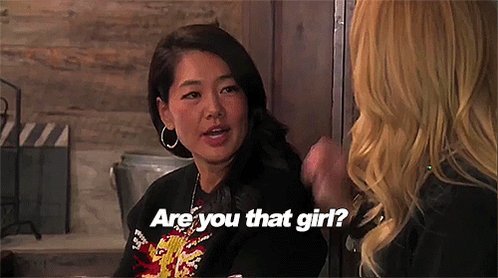 Crystal Kunt Mintcaugh reportedly just signed on for another season of the Real Housewives of Beverly Hills. Contributing absolutely  nothing to the show, she's becoming the Gina Kitchenhater of RHOBH. However, according to a new report from Radar Online, there's a twist. 
One of the fourteen former friends who dumped Crystal for being a dirty liar is reportedly joining the season 13 cast as well.  The unidentified woman is sure to bring the drama as she has a fallout with the show's resident millenial snowflake.  Best as anyone can tell, it's likely that this woman has connections to other women within the cast. Kyle Richards has hinted that she's friends with several of the 14 ladies that used to be Crystal's friends.
A mole on the inside told Radar Online that bringing Crystal back for another season and adding her former friend into the mix reportedly comes directly from pimpdaddy Andy Cohen.   With Diana Jenkins out of the picture, the mole also reported that a former RHOBH cast member is also set to return for season 13. The obvious returning cast member would be Denise fucking Richards, but now that Lisa Rinna has quit, it seems highly  unlikely to me.
Filming for season 13 will reportedly begin at the end of January or early February. The Real Housewives of Beverly Hills is expected to return for season 13 in mid-to-late 2023.